Suspension
Front
The frontend needs to be completely rebulit with parts from Moog and will be modified with some suspension aftermarket parts (mostly Hotckis) that will give it some Pro-Touring spirit. I will change the power steering to manual steering to get a better feel with the road.

The subframe was torn apart and sent to a local blaster. This is to secure the best finish before powdercoating. I relied on Roar Svendsen in Drøbak to get this job proper done.

Powdercoating gave the subframe superior finish and a long lasting paint. Here I went to Tor Gunnar Opem who's really the best in his class here in Norway when it comes to shoot layers of powdercoat!

Before blasting, the subframe was proper cleaned and checked for rust and bad welding seams.
Some minor welding was required to restore the seams and some traces (spatter) from the original welding was removed for a better finish.

Add comment

The engine and trans is out, so it's just to tear down that frontend!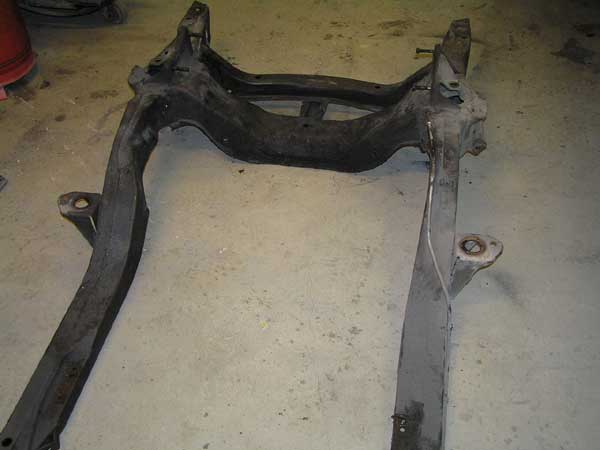 Subframe completely dissambled and full of old grime...time to clean and inspect!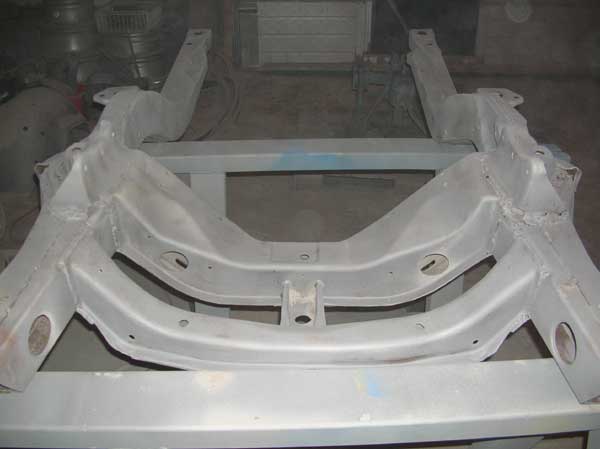 Subframe blasted and ready for powdercoating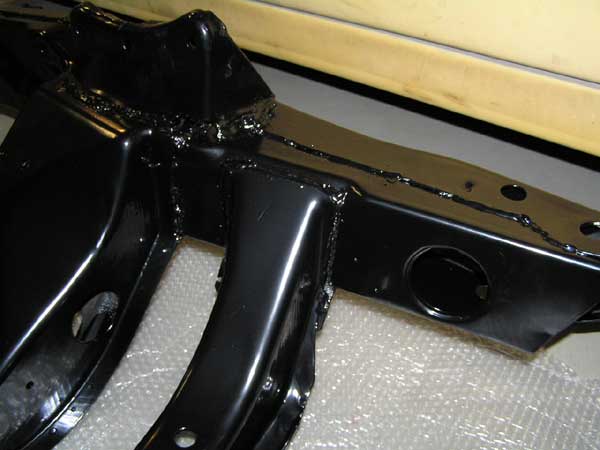 Subframe powdercoated and ready to get new suspension parts, superior finish!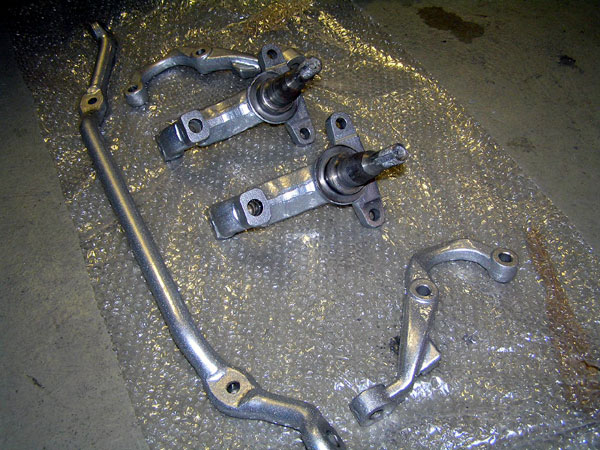 The original drum brake knuckle, steering arms and center drag link powdercoated in a silver color and ready for assembly.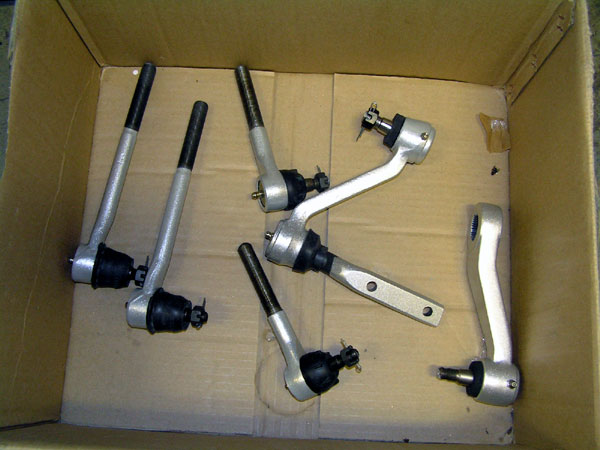 New Moog suspension parts also painted in silver to give a good contrast to the black subframe.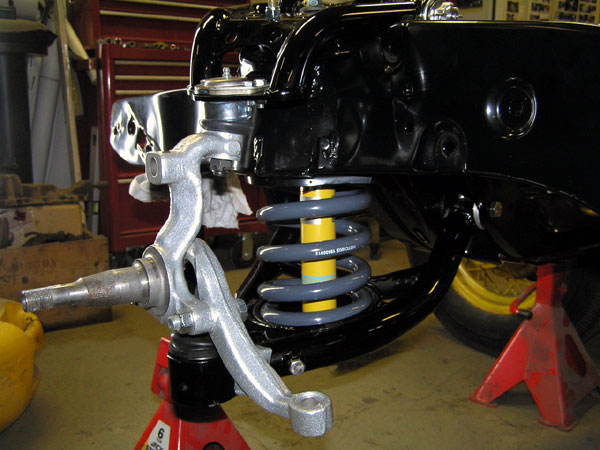 Left-side assembled with upper and lower tubular control arms from Speedtech-performance, Hotchkis spring and custom valved Bilstein shock absorber.

Add comment
Rear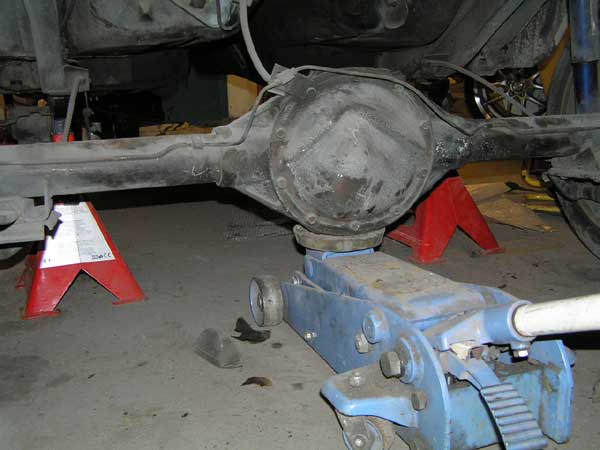 The rearend is a 10 bolt (3,08:1) with monoleaf. This will be removed and replaced by multi-leafs.